September 25, 2017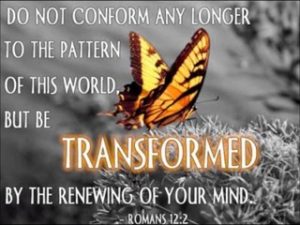 I have been going through the book of Romans during my time in the Word recently. As I got to chapter 12 yesterday the first 2 verses really stuck out at me. We are supposed to look different than those in the world! We are not supposed to conform to what they do but we are to be renewing our minds in the Scriptures DAILY. That way we can be focused on the things of God! I hope this encourages you as much as it encouraged me!
PAL LEAGUE— This weeks games are as follows:
8th grade AA will be playing St Stephen at St Bernard (3604 North 65th Street, Omaha, NE 68104)Sept. 30th @ 11am
Again a game is added for 8AA from the Lightning League. 8th grade AA will be playing Liberty Christian Sept. 26th @ 7:30.
THERE WILL BE 2 GAMES FOR 8th B
8th grade B will be playing St Cecilia at St Cecilia (3869 Webster St, Omaha, Nebraska, NE 68131)Sept. 29th @ 7:30 PM
8th grade B will be playing Boystown at Boystown (132nd and Dodge- Field House) Oct. 2nd @ 6 PM
6th grade B will be playing St Pius-Leo at St Pius-Leo (6905 Blondo St, Omaha, NE 68104) Sept. 30th @ 12:15 PM
HIGH SCHOOL GAMES:
Varsity plays Sept. 26th @ 6:30 (Lightning 1) and @ 7:30 (Lightning 2)
JV will be playing Sept. 26th @ 6:30 (Lincoln JV) and @ 7:30 (Lightning 3)
JV will be playing Sept. 29th start time is either 6 or 7 PM. Location: BJSA (1001 High School Dr., Bellevue, NE, 68005)
WARRIOR WEEKEND REPLAY
It was a fun first night of our in town league! All 3 teams (Varsity, JV ad 8AA) came out with all W's! There were some exciting matches! It was so much fun to see so many local friends and family out there too. =)
8B won their game this week against Cornerstone Christian. I saw some familiar faces on the other side of the court when I went to that game!
6B was really close in their first set! Lost by 2 points! It was a delight to see all their smiling faces as they have fun playing a game they love!
A need for pictures from ALL teams
Picture parents, all parents, players, and coaches!😄
If you are taking pictures at the games, practice, or when the team is just hanging out, I need your pictures!😊
I do the season-end slide shows of each team at our Sports Banquet. You can look at our Metro Warriors Facebook page to see last years slide shows!
I'm looking for candid pictures, action shots from games or practice, pictures of the whole team, huddles, and pictures of the team just having fun! Selfies are great too;)
Please start sending me your favorite pictures to colorrunner02@gmail.com. We will need these sooner this year than normal! We are hoping to have a volleyball sports banquet not long after the season ends!!
Thanks!
Rachel Sharpe
****WARRIOR PICTURE DAY IS COMING****
PICTURE DAY IS TUESDAY, OCTOBER 3RD!!
The following is VERY important information to know for Picture Day…..
***UNIFORM PARENTS for ALL Teams*** Please bring the uniforms to TVA 15 minutes before the start of your daughter's practice. You don't have to stay….they can be dropped off and picked up after practice. Thank you!
***ALL WARRIOR GIRLS***please arrive 15 minutes early to practice, so as to get changed into your uniforms. You will keep your uniforms on for the whole practice. Please be on time and ready (hair,makeup), as this allows pictures to be taken in a timely manner. Thank you!
***COACHES***Please wear Warrior Wear t-shirts or sweatshirts on Picture Day. Thank you!
***As always, pictures will include…individual, team, fun and serious, seniors, coaches, etc. This year will be our 2nd Annual All Warriors Teams together Picture too! 📷 Kimberly Glass will be taking the fun and creative pictures like she did last year!! Thanks Kimberly!
***Team pictures will be submitted to the Legacy Homeschool Yearbook for publication. Some pictures will also be used in our season-end Warrior Sports Banquet slide shows as well as on our website and Metro Warriors Facebook page. You will be notified when pictures taken on Picture Day are uploaded to our new website for your personal use.
***Warrior Picture Day will have a unique and fun twist this year.🎉 Look forward to a fun day of picture taking, fun with friends, teammates, and coaches, team bonding, contests, and whose knows what else your amazing coaches will come up with! 🏐🎉📷😂
***Parents you are welcome to come and take pictures too!
***Thanks for your cooperation in making Warrior picture day a success! Please let us know if you have any questions.
For Him!
Jill Sharpe