October 9, 2017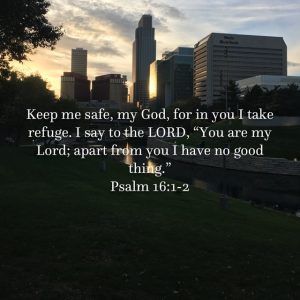 HIGH SCHOOL GAMES
Varsity plays at TVA Tuesday, October 10th against Norfolk at 5:30 and against Lincoln at 6:30
JV plays at TVA Tuesday, October 10th against Lightning 3 at 5:30.
JV also has a tournament October 14th-15th at BJSA in Bellevue. (More info to follow for JV)
PAL LEAGUE— This weeks games are as follows:
8th grade AA will be playing St Vincent at St Vincent(14330 Eagle Run Dr, Omaha, NE 68164) Friday, Oct 13th @ 6pm
8AA plays at TVA Tuesday October 10th, against Lincoln's JV at 630 and Liberty Christian at 7:30.
8th grade B will be playing Lifegate Christian at Lifegate Christian (15555 W Dodge Rd, Omaha, NE 68154) Saturday, Oct. 14th @ 12pm
6th grade B will be playing St Joan of Arc at St Joan of Arc (7430 Hascall St, Omaha, NE 68124) Saturday, Oct. 14th @ 11am
**Please note that all teams will have an end of season tournament which usually follows one week after the official league games are over. I copied and pasted what the PAL website had for tournament dates below.
Tournament – 4th, 5th & 6th A & B Grades – Tuesday October 17th 2017 – Sunday October 22nd 2017

Tournament – 6th AAA & AA, 7th & 8th Grades – Tuesday October 26th 2017 – Sunday October 29th 2017
WARRIOR WEEKEND REPLAY
Varsity lost both games Monday but played the best they have yet against Lightning's varsity. They placed 1st at their tournament in Madison, NE on Saturday! Way to go, girls!
JV won both of their games on Monday! Please pray for a couple of their girls who have ankle sprains. That they would bounce back quickly!
8AA has had some great games in the Lightning league with some great wins! They fought hard in their game Saturday but still lost. Good job continuing to improve ladies!
8B I am SO SO sorry that I didn't include you in the email last week concerning your games! Last weeks email was kind of a mess but it was not intentional at all. =( Heidi has been telling me some exciting things about 8B! They currently have a winning record including their win on Monday against a good team! They scrimmaged against OCA on Thursday and won that game too. Keep up the great work!!
6B is continuing to grow as a unit! Even tho they didn't win their game Saturday Coach Lauren said the you have started working more and more as a team. That is a beautiful thing girls! Keep working towards that!!
PICTURE DAY
Thank you EVERYONE for making Warrior Picture Day a success!! Much fun was had and I'm estimating nearly 2,000 pictures were taken!
If you haven't already, upload any fun pictures you took with your cell phones! We will pick contest winners later this week! Keep watching our Metro Warriors Facebook page as both Kimberly and I are starting to upload the pictures we took! Eventually they will also be uploaded to our website! Thank you!
For Him!!
Jill Sharpe
Volleyball Sports Banquet Slide Show Pictures Needed
This year we are planning our Volleyball Sports Banquet for sometime in November.Due to this fact, I have a very limited time to make slide shows for every volleyball team and our seniors. Your pictures are needed and appreciated as you take them. Our sports banquet for volleyball is tentatively set for November 20th!!
I'm looking for candid pictures, action shots from games or practice, pictures of the whole team, huddles, and pictures of the team just having fun! Selfies are great too;)
Please send me your favorite pictures to colorrunner02@gmail.com. If you would rather put your pictures on a flash drive or a CD, you can do that too.
Thanks!
Rachel Sharpe
GIRL'S BASKETBALL
Is your daughter interested in playing basketball? Looking for a place for your 5th– 12 grade girl to be on a team, make friends, exercise, and build skill? Metro Warriors may be what you are looking for. Metro Warriors provides young home schooled women in the metro Omaha area with a Christ-centered sports program that brings glory to God, supports the home, and encourages physical, social, and spiritual growth.
To learn a little more about Metro Warriors, check out our website and read the handbook.
COSTS: 5th-8th Grade-$200; 9th-12th grade-$275
PRACTICES: Tuesdays & Thursdays at Genesis (formerly Nebraska Elite Sports and Fitness Complex). 1212 N 102nd St. Omaha, NE 68114. Practices are from 9:00am and 12:00pm.
SEASON: November 14, 2017 to early March 2018 (depending on grade)/.
REGISTRATION: Registration (online only at metrowarriors.org) and $50 deposit and $100 volunteer deposit is due October 15. Please send checks to:
Jenny Bickel
12662 Crown Point Ave
Omaha, NE 68164
Cummings are looking for a babysitter!
We are looking for reliable babysitters who have access to their own transportation. Any interest can be directed to erin@cummings.us or 402-208-9084.
Thank you very much,
Erin Cummings
NATIONALS T-SHIRTS!
ORDERS DUE THIS WED. CHECKS DUE THURSDAY AT PRACTICE.
Hey Warriors. The National shirt designs are beautiful and the selections and colors are fun. This year we are ordering our National shirts together at a discounted cost, so do NOT order online. Online costs are higher. You will, however, need to look at the online Nationals ARTFX shop to decide what you want. When you decide, place your ORDER HERE on this google sheet by Wednesday October 11. Bring your checks to pay for your shirts to practice the next day, Thursday October 12. Melanie Wamhoff will be placing orders. PLEASE BE ACCURATE AND FOLLOW DIRECTIONS CAREFULLY, SO THAT SHE DOES NOT HAVE TO CALL YOU.
NOTE: Previously the spreadsheet did not have the cheaper costs for Warriors. Please use the costs on the spreadsheet ..not on the website. If you already ordered, Amy fixed the amounts for you, but you might want to double check. If there is an error, just fix it. You have until Wed. Now you can buy more Warrior wear because you have more money. Apologies for that mishap. That was no savings at all.
Thank you, Warriors!
NHSVBT is less than one month a way! Get your serve on, Warriors! As a part of registration, ALL Warrior families are required to serve two 4 hour shifts at Nationals and bring two food items from our list. Let's get our hands dirty and make something AMAZING, Warriors!! It is so exciting to watch great volleyball and meet homeschool teams from all over our country. working together builds Warrior community. Click the title link above and sign-up asap so that you get the time slot you want. It is a spreadsheet with tabs. Read the directions on the first page carefully. Then click on the tabs along the bottom and sign up in the volunteer slots you want. let's knock this out.
PIZZA POSTER PARTAY: Are you looking at the Warrior calendar on the WARRIOR WEBSITE? If you are, then you already know that the pizza poster party is OCTOBER 17TH 11:00-1:00. Yes, practice is only 2 hours that day. Bring $5 for pizza plus. Bring Markers and pencils too. Parents, you do not need to pick up your athlete until 1:00.
THE WARRIOR CALENDAR is full of interesting information. IF you were reading it, you would also know that NOVEMBER 1ST is NATIONALS PREP DAY, and all Warrior athletes competing in Nationals are required to be at TVA 3 pm- 9 pm. but you already knew that.
4 Him, Coach Jess