October 2, 2017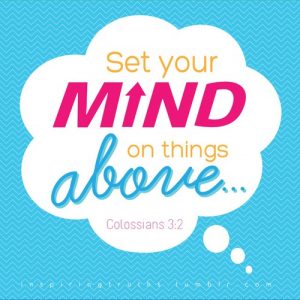 "If then you were raised with Christ,
seek those things which are above,
where Christ is, sitting at the right hand of God.
Set your mind on things above, not on things on the earth.
For you died, and your life is hidden with Christ in God."
Colossians 3:1-3
HIGH SCHOOL GAMES
Varsity plays October 2 at TVA against Lightning 2 at 5:30 and Lightning 1 at 6:30.
**Yes the times of these games has changed!**
Varsity also plays Saturday, October 7, they go to Madison, NE to play in the Norfolk invite. First game is at 11 AM!
JV plays October 2 at TVA against Lincoln's JV at 6:30 and Lightning 3 at 7:30.
PAL LEAGUE— This weeks games are as follows:
8th grade AA will be playing Our Lady of Lourdes at Our Lady of Lourdes (2110 S 32nd Ave, Omaha, NE 68105) Saturday, Oct 7th @ 12am
8th grade AA will be playing Lightning 3 at TVA Monday, October 2, 5:30.
**THERE WILL BE 2 GAMES FOR 8th B**
8th grade B will be playing Boystown at Boystown (132nd and Dodge- Field House) Monday, Oct. 2nd @ 6 PM
8th grade B will be scrimmaging with Omaha Christian Academy at OCA (10244 Wiesman Dr, Omaha, NE 68134) Thursday, Oct 5th @ 4pm or 4:30pm
6th grade B will be playing Omaha Lightning at St Bernadette (7600 S. 42nd Street, Omaha, NE 68147) Saturday, Oct 7th @ 10am
WARRIOR REPLAY
Varsity lost their first game Monday night but then won their 2nd game. Way to go, ladies!
JV won all of their games this week! Some of the girls sweat it out Friday night then rushed to homecoming! Such memories =D
8AA had a really close game on Tuesday night which they lost by only 2 points in the 3rd. Their game Saturday was hard fought but they couldn't pull out a win. Keep working hard!
8B had a tough game on Friday night but Heidi is confident they'll bounce back from it tonight!
6B had a hard a game this weekend. From what I hear they learned what it's like to play like a team and be encouraging! Great life lessons there! =)
****WARRIOR PICTURE DAY IS HERE!!****
PICTURE DAY IS THIS WEEK!! TUESDAY, OCTOBER 3RD!!
The following is VERY important information to know for Picture Day…..
***UNIFORM PARENTS for ALL Teams*** Please bring the uniforms to TVA 15 minutes before the start of your daughter's practice. You don't have to stay….they can be dropped off and picked up after practice. Thank you!
***ALL WARRIOR GIRLS***please arrive 15 minutes early to practice, so as to get changed into your uniforms. You will keep your uniforms on for the whole practice. Please be on time and ready (hair, makeup), as this allows pictures to be taken in a timely manner. Thank you!
***COACHES***Please wear Warrior Wear t-shirts or sweatshirts on Picture Day. Thank you!
***Warrior Picture Day will have a unique and fun twist this year***🎉 Look forward to a fun day of picture taking, fun with friends, teammates, and coaches, team bonding, contests, and whose knows what else your amazing coaches will come up with! 🏐🎉📷😂
***Cell phone picture contest*** Most years during picture day, our Warrior girls have fun taking pictures with their cell phones!! 📷If you have a cell phone, we want you all to please take pictures and post them on our Metro Warriors Facebook page! We will be picking from what you posted…. 1) Most Creative 2) Funniest 3) Best use of Volleyballs 4) Best use of goofy faces 5) And any other categories you/we may think of 😂 Coaches, you can get in on this too!!
***Parents you are welcome to come and take pictures too!
***Thanks for your cooperation in making Warrior picture day a success! Please let us know if you have any questions.
For Him!
It's time to order NATIONALS T-SHIRTS!

Hey Warriors. The National shirt designs are beautiful and the selections and colors are fun. This year we are ordering our National shirts together at a discounted cost, so do NOT order online. Online costs are higher. You will, however, need to look at the online Nationals ARTFX shop to decide what you want. When you decide, place your
ORDER HERE
on this google sheet by Wednesday
October 11.
Bring your checks to pay for your shirts to practice the next day, Thursday
O
ctober 12.
Melanie Wamhoff will be placing orders. PLEASE BE ACCURATE AND FOLLOW DIRECTIONS CAREFULLY, S
O THAT SHE DOES NOT HAVE TO CALL YOU.
TEAM PARENTS:
This is a friendly reminder: Our Warrior volleyballs are indoor balls and should not be used outside by family, friends and neighbors. They are for Warriors only. Please take care of this resource, so that Warriors does not have to replace balls earlier than necessary.
SCOREKEEPING
It has been such a blessing to see so many parents willing to learn how to scorekeep for their daughter's team. A HUGE THANK YOU to all of you who are making this effort. Please try not to hand your scorekeeping rotation to another parent. When you do that, both families miss out. You, the opportunity to serve, and the other parent the opportunity to cheer with their family. THANK YOU SO MUCH FOR THROWING IN!!
NATIONALS SIGN-UPS ONLINE
coming October 7th. all families are required to serve two 4 hour shifts and bring 2 food items. look for the sign-ups next week.